Why Call 2-1-1?
United Way 2-1-1 is an easy-to-remember, three-digit number that families and individuals in Minnesota can call to obtain free and confidential information on health and human services. 2-1-1 call centers are staffed 24/7 by trained Community Resource Specialists who quickly assess needs and refer callers to the help that they seek.
2-1-1 offers information on a broad range of services, including:
Food and housing support
Mental health and substance abuse resources
Legal assistance
Youth programs
Medical and dental clinics
Job training opportunities
Household items
And much more!
More than 90 percent of the United States has access to 2-1-1, along with several areas of Canada. For more information on the national 2-1-1, visit https://211.org/.
2-1-1 Coverage Areas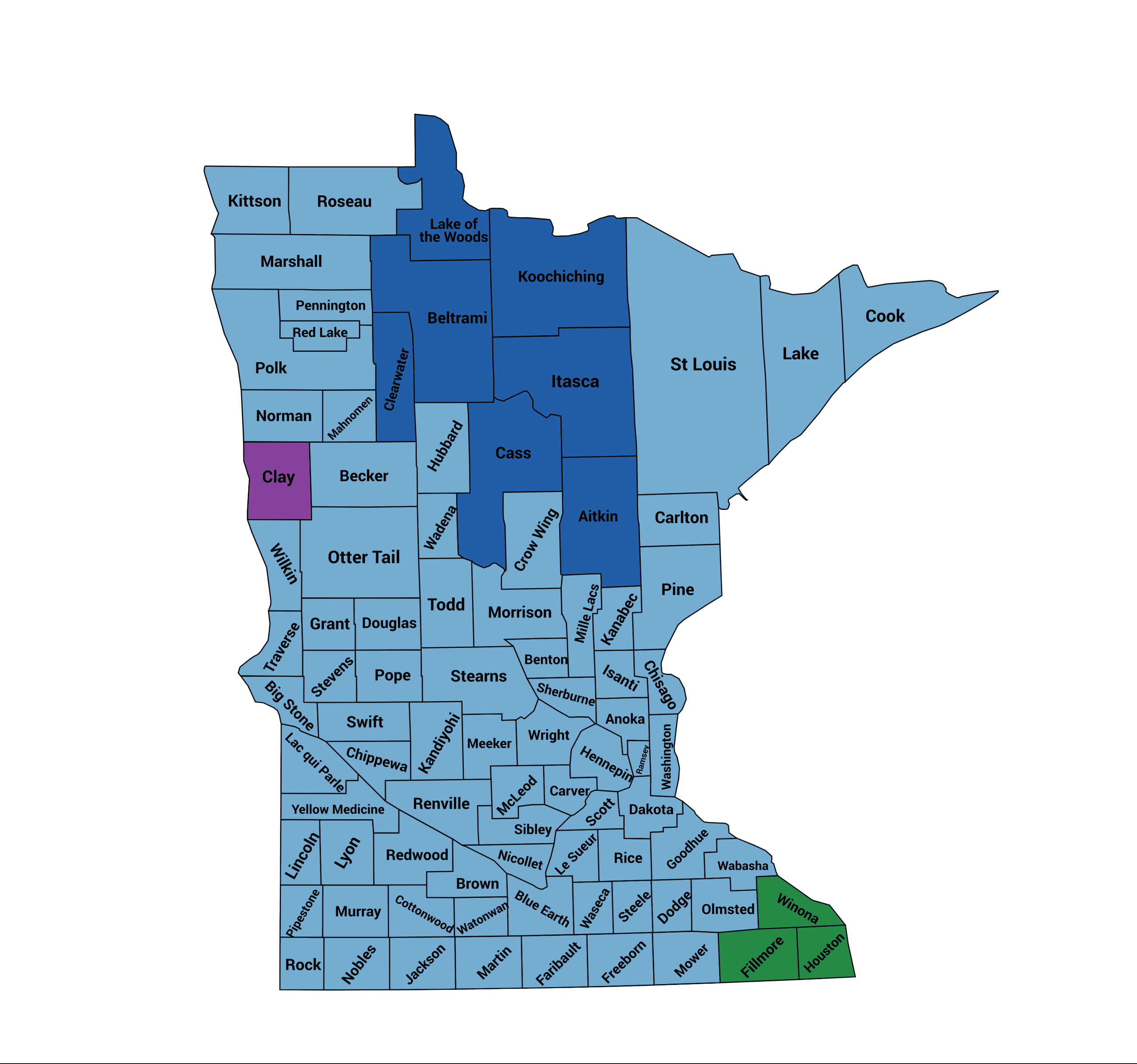 2-1-1 in Minnesota is statewide and is supported by the following United Ways in Minnesota:
Greater Twin Cities United Way
United Way of Central Minnesota
United Way of 1,000 Lakes

Head of the Lakes United Way
United Way of Olmsted County
Search the 2-1-1 Online Database
Minnesota's comprehensive 2-1-1 database offers individuals and professionals access to more than 40,000 programs and services. Users can search the database quickly and efficiently using various criteria, including service category, agency/organization name, or keyword. The online directory is continually being updated with new information on agencies and services.
2-1-1 in Minnesota
Currently, there are three contact centers across the state with a shared database containing more than 40,000 resources. Greater Twin Cities United Way funds and operates the largest call center in the state.  For more information on the other 2-1-1 call centers in Minnesota, click on the statewide map.
Role of 2-1-1 in Crisis Recovery Efforts
In the event of a natural or public disaster, 2-1-1 works with local emergency management and disaster relief organizations to provide the public with information on resources not only during the disaster, but also throughout long-term recovery efforts.
Contact Us
We appreciate your feedback about the site. Click Here to let United Way know how we're doing.